Device Management
Add, bind and setup device by individual or group , recognize product type automatically, load management UI dynamically. Support toilet, bathtub, digital shower, steam, bathroom heater, mirror cabinet, water filtration and so on.
.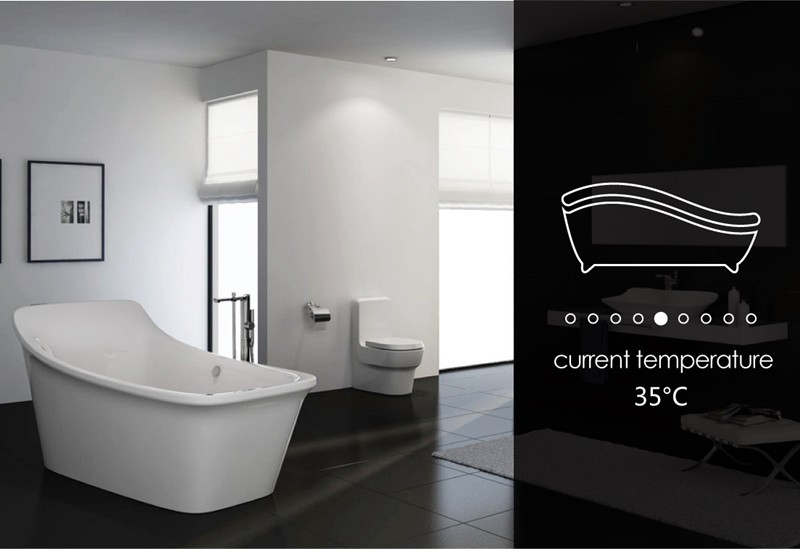 Smart Scenario
Set temperature for water, toilet circle and other device automatically according to personal preference . Support preorder, disinfect, maintain mode. Support one touch control for getup, sleep, go to work and go home scenarios. All the devices interoperate with each other via M2M protocol.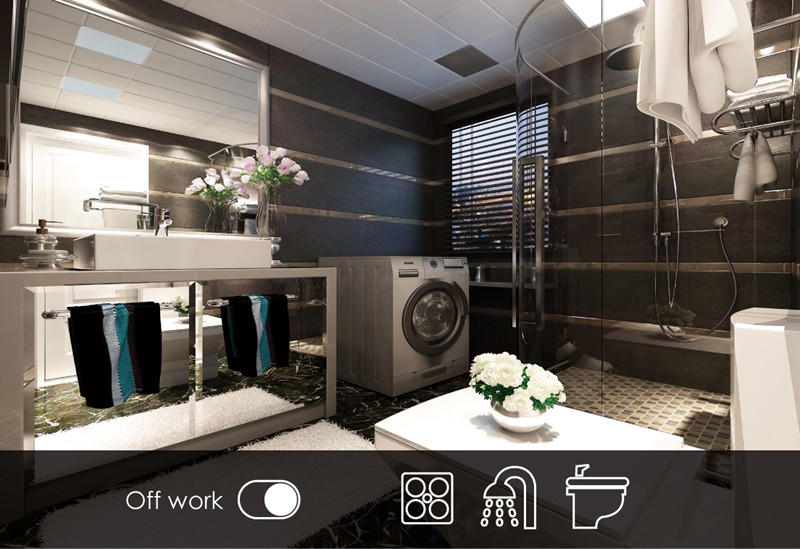 User Experience
With Bluetooth and Wi-Fi connectivity, you can control all the bathroom and kitchen devices freely, no matter at home or outside. That will let you feel the new experience of modern science and technology.
.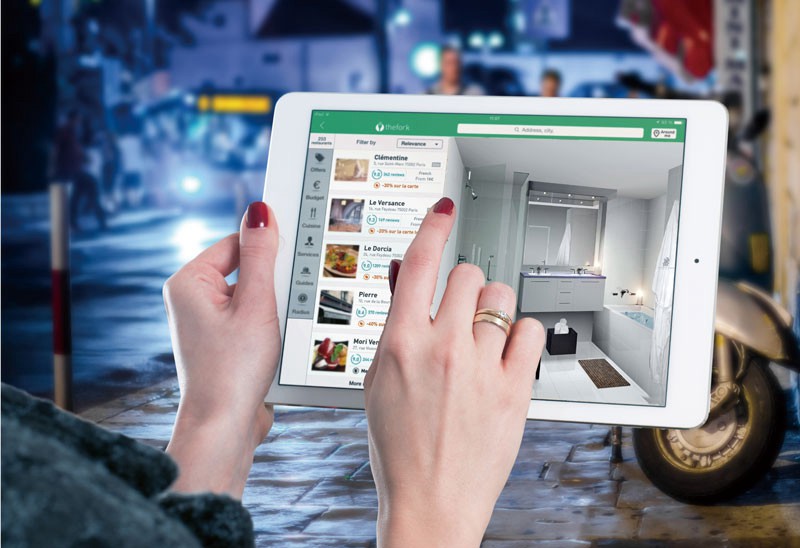 Personal Preference
Support for multiple users to save personal preference, including water temperature, pressure, blast temperature, wind level, toilet circle temperature, light, water level, music volume and timing. Support app local storage and cloud storage.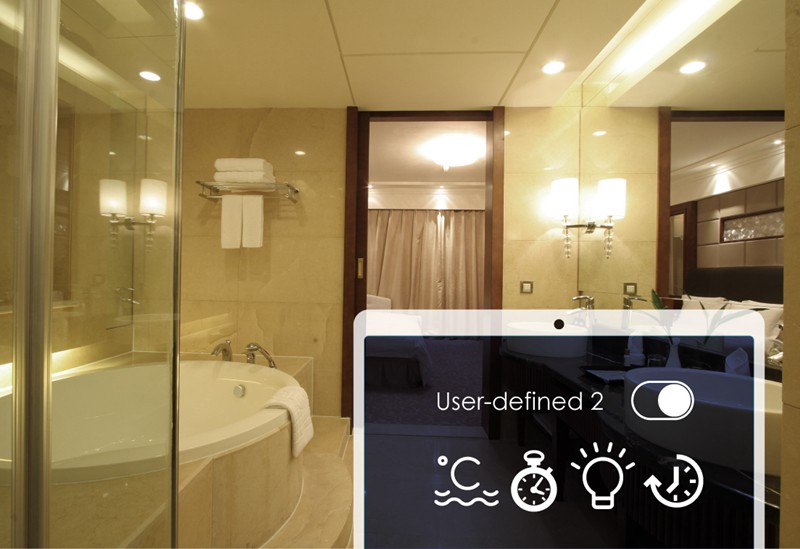 Notification
Provide all aspects of notification, including consumables replacement, abnormal, energy-saving, water-saving, booking water, heating complete, exhaust complete. Support cloud message pushing, allowing users to understand the bathroom products at the first time.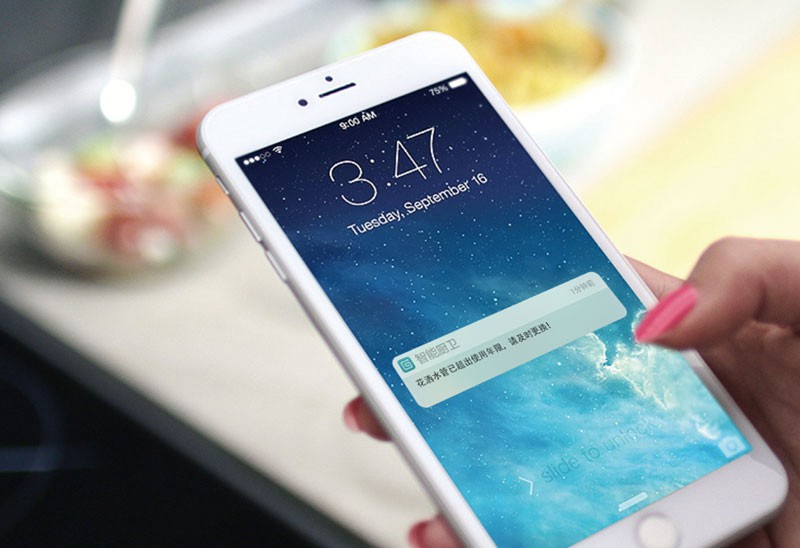 Family & Friends Share
Share device operating and notification permissions to friends and relatives, especially for elderly users, provide remote care services for their children, to let them to receive elderly users' toilets number, toilet time, bath time, water temperature, steam, wind temperature and other specific preferences.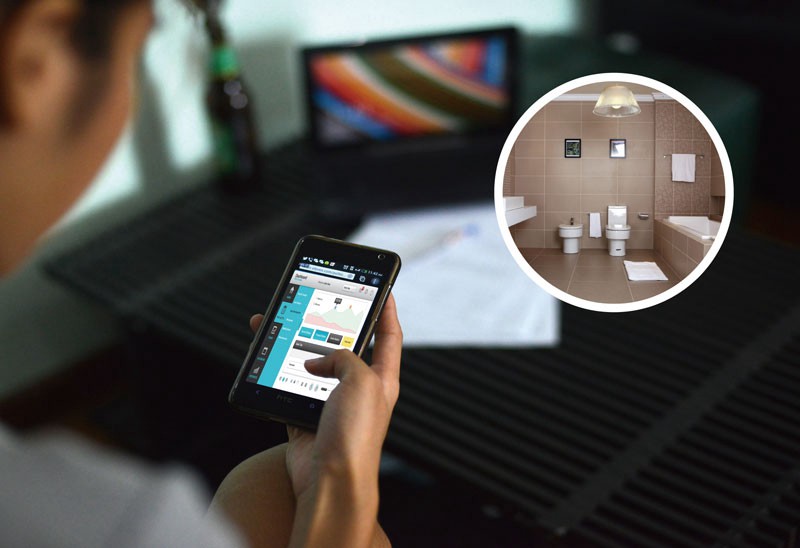 Usage Statistics
Historical water consumption, electricity consumption statistics, water-saving energy-saving target setting and comparison, social sharing to the Weibo, WeChat and other social network.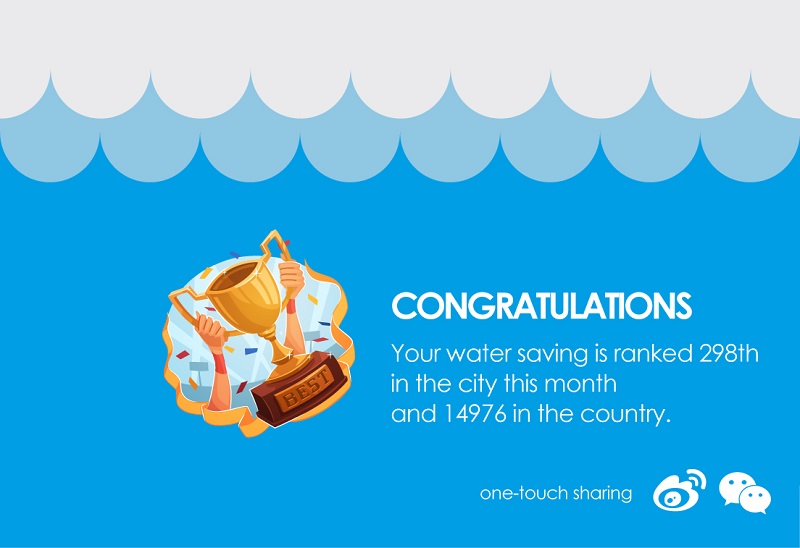 Maintenance
Bathroom devices failure on-line diagnosis, post-sales maintenance, tracking, evaluation, historical record of abnormal records, historical maintenance records inquiries.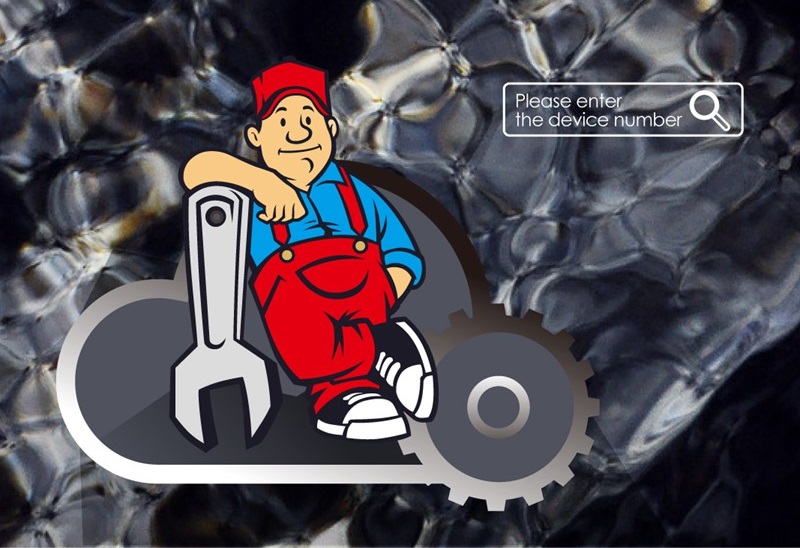 Online Store
Consumables online ordering, support online payment and logistics tracking.