Company Profile
Founded in 2006, ArcherMind Technology (300598.SZ) is headquartered in Nanjing,which focuses on technology R&D and innovation in intelligent interconnection and operating system technology and committed to becoming global leading expert of intelligent technology, benefiting mankind with technology.
With global mainstream operating system technologies such as Android, IOS, Linux, Windows, QNX, HarmonyOS, AliOS, etc covered, ArcherMind marched into IT innovation industry, invested in the establishment of UnionTech which focus on the research and development and service of domestic operating system and launched UOS, building an operating system innovation ecosystem in China. At present, ArcherMind has a strong ability to customize the operating system in depth and formed a comprehensive research and development service system from the BSP at the bottom of the system to the HMI at the top.
Relying on the profound accumulation of operating system technology, independent innovation and advantageous technology resources in the industrial chain gathered, ArcherMind provide customers with full life cycle technology research and development and full stack solution services in the fields of mobile Intelligent terminals, automotive electronics, artificial intelligence, intelligent technology, IT innovation, etc.
As a national high-tech enterprise, AcherMind attaches great importance to the construction of R & D management system and R & D team and obtained the management system certifications of CMMI level 5, ITSS Level 3, quality, information security, environment, health and occupation management, etc. AcherMind established R&D centers and solution delivery centers in Nanjing, Beijing, Shanghai, Guangzhou, Shenzhen, Wuhan, Xi 'an, Chengdu, Taiyuan, Taipei, Dongguan and other places, as well as overseas resource centers in the United States, Japan, India and other countries, serving many Fortune 500 companies worldwide.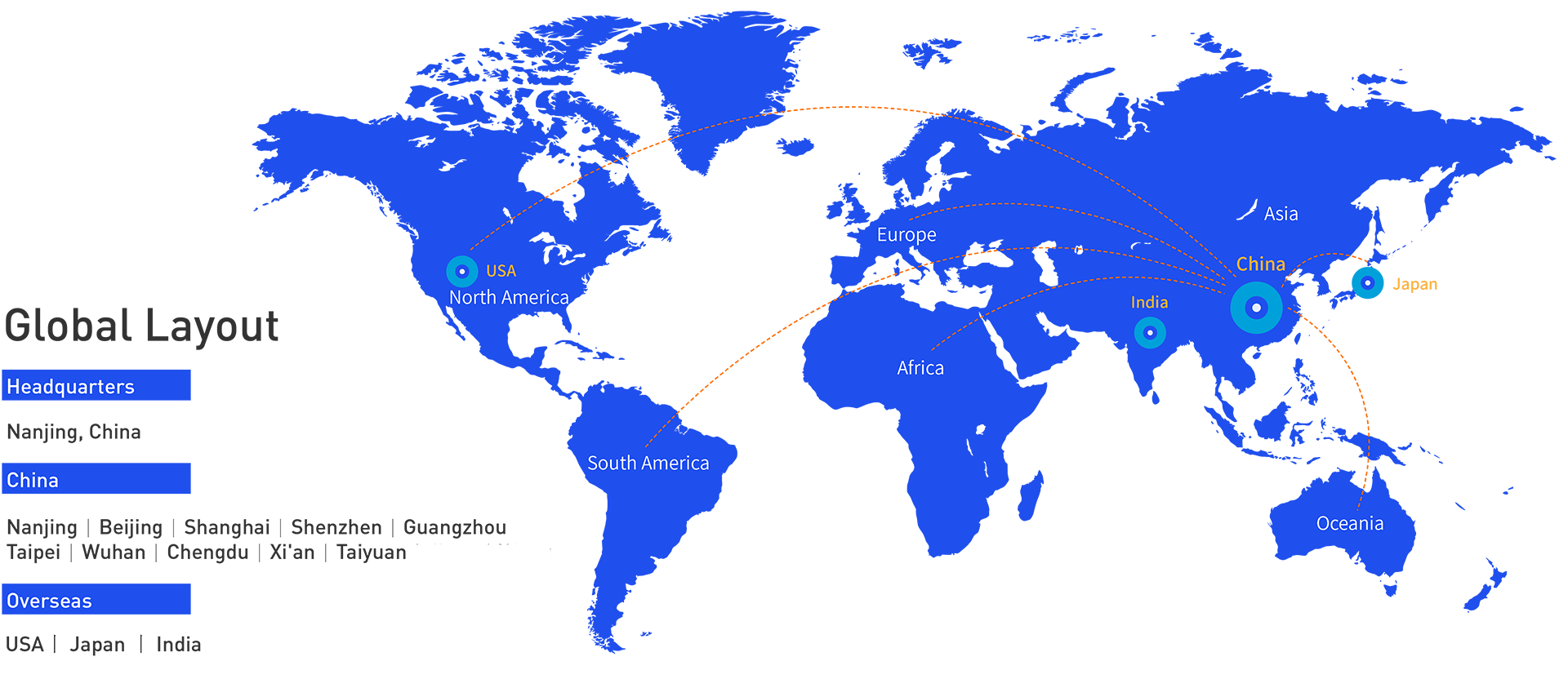 ArcherMind Technology (Nanjing)Co.,Ltd. Global Headquarter
Address: Building B, Cloud Security City, No. 19 Ningshuang Road, Yuhuatai District, Nanjing, Jiangsu Province, China
Postcode:210012              E-Mail:
biz@archermind.com
              TEL: +86-25-51887700              FAX: +86-25-51887711