ArcherMind has been deeply involved in providing worldclass intelligent cockpit solutions for automotive industry for many years. Based on its rich embedded OS technology background ArcherMind provides one-stop intelligent cockpit solutions for global OEMs and Tier1s and contributes to the automotive electronics technology innovation globally.
Intelligent Cockpit EX5.0
ArcherMind integrates the technologies of OS, chip, algorithms, applications, cloud, etc. and deeply integrates intelligent connected vehicle technologies such as IVI, cluster, and machine vision to create a new intelligent cockpit platform Ex5.0 (Exceed Expectation). Based on safety, EX5.0 understands the needs of users, and provides a highly optimized intelligent connected vehicle user experience.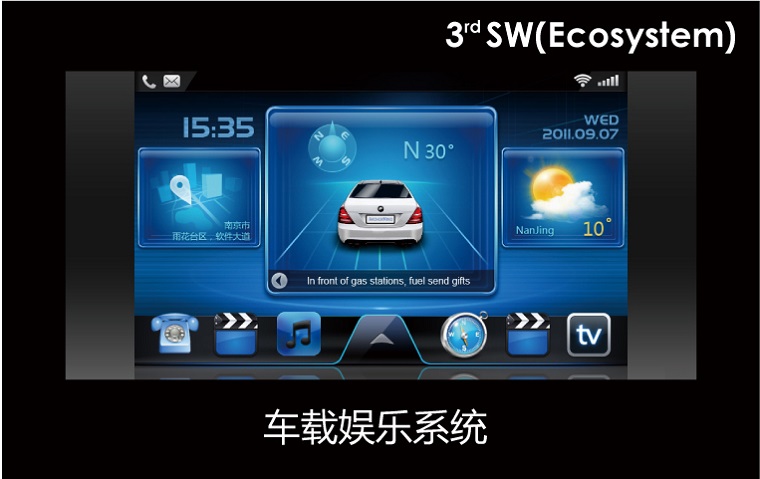 Hypervisor Benchmark System
Based on the Hypervisor virtualization software environment to perform in-depth simulation of the OS bottom layer and modules, ArcherMind provides mass production scientific data analysis.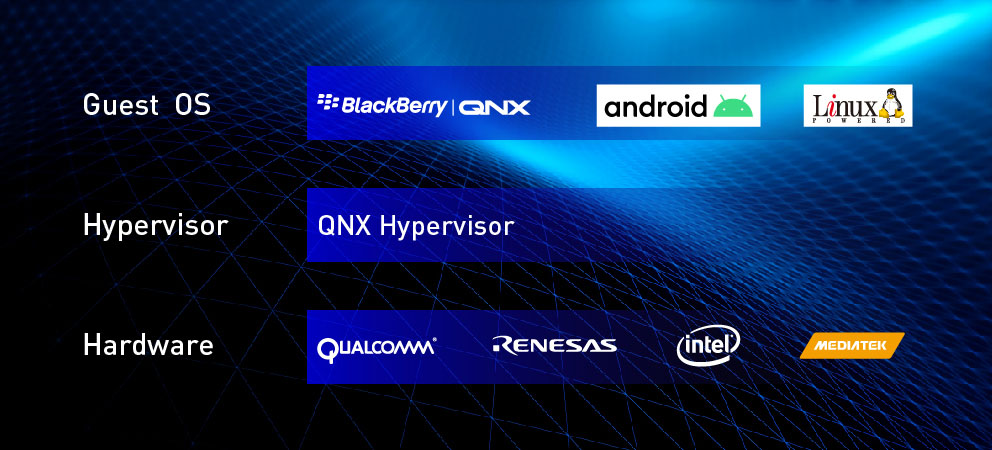 Verify the feasibility of the Hypervisor-based intelligent cockpit scheme

System performance subdivision scenarios building, simulate test, verify and optimize for different hardware environments

Provide scientific data analysis of mass production feasibility

Support multiple platforms (Qualcomm, Renesas, Mediatek, Intel)

Support multiple operating systems (QNX, Android, Linux)

Provide performance comparison before and after optimization to ensure the accuracy of R&D and mass production strategy judgment
Chip and OS Technical Support Package
As a technical support partner of Qualcomm, Renesas, MediaTek, Intel and other chip manufacturers, ArcherMind is familiar with multiple operating systems (QNX, Android, AliOS, Linux), to provide a unified and professional technical support services.
Hardware review and hardware board development

Code Release and version management

Comprehensive analysis and diagnosis of QNX + Android + AliOS issues

Comprehensive analysis and diagnosis of Qualcomm, Renesas, MediaTek, Intel issues
Technical solutions and support for HAL Drivers, FW, APP)

Consulting support for new demand assessment-technical service contract

Chip + QNX + Android + AliOS technical support package

Flexible cooperation mode: Case/Hour mode